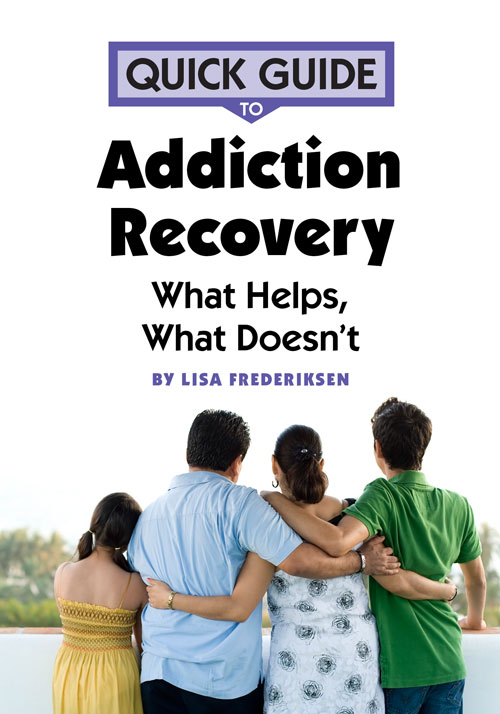 Addiction recovery – what can or should you do to help a loved one get help? Do they have to hit bottom? Should you show "tough love," or is there another way? How do you know you're even an alcoholic or drug addict?
So much of what we hear and believe about addiction and addiction recovery is bound up in stigma, misinformation and shame. This fuels age-old beliefs that addiction is a choice and failure to stop is a lack of willpower, a moral weakness. Equally inaccurate is the assumption that relapse means treatment failed or the person didn't want recovery badly enough.
So what's changed? How is it possible to define addiction as a brain disease and explain that addiction recovery is all about "healing" the brain? And what is it that helps a person succeed in addiction recovery? What doesn't? This and more is the subject of my latest Quick Guide. It's titled Quick Guide to Addiction Recovery: What Helps, What Doesn't.
Steven Kassels, M.D. "As a physician who is board certified in both Emergency Medicine and Addiction Medicine and the Medical Director for an out-patient addiction service, I highly recommend "Quick Guide to Addiction Recovery". The author does a great job of explaining that addiction is a disease of the brain, no different than how diabetes is a disease of the pancreas. How a person develops the disease, what it takes to treat and recover from the disease, as well as what family members can do to help themselves, and through that effort, better help their loved ones is well elucidated. It is a free flowing read with excellent resources linked throughout. I highly recommend it."